10 March 2020
With the recent green light of the German parliament to fund the first New Generation Fighter (NGF) prototype, research and development (R&D) can now begin on this future European fighter aircraft. This New Generation Fighter, developed jointly between France, Germany and Spain, would per se facilitates the interoperability of the European Air Forces. However, the NGF, as well as its parent program "Future Combat Air System", are going to meet numerous issues and setbacks (economically, industrially, politically, technologically) during its development. It is therefore vital for the involved countries to be aware of these problems in order to rise above them and cooperate prosperously.
The importance of FCAS for Europe and military interoperability
The NGF is the centerpiece of the Future Combat Air System (FCAS), which is itself a huge program between France, Germany and Spain to develop air assets in the future aerial battle-space to ensure air superiority. The FCAS includes four main subprograms:
– Generation Fighter (NGF): the sixth-generation (6G) stealth fighter aircraft.
– Unmanned systems Remote Carrier: the attack drones that will follow and surround the NGF to support its missions.
– Combat Cloud: the secure networked military communications programme to make all platforms operate together swiftly.
– Engine: the next-generation engine to power the NGF.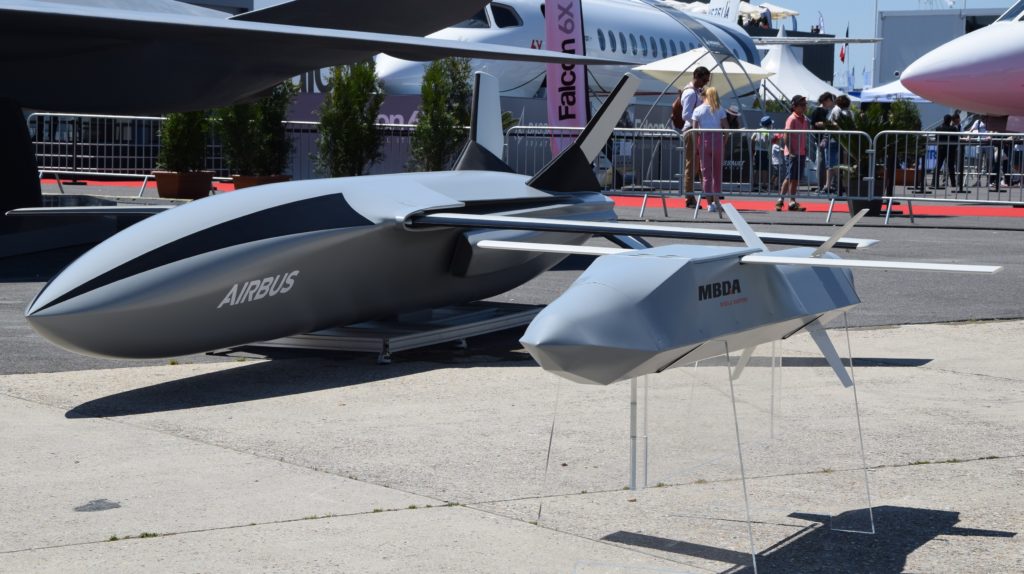 As such, we can see that the FCAS is not only about a plane: it is about the future of air dominance. The importance and possibility of interoperability between the different national air forces won't just come from the fact that European countries use the same plane.  Interoperability between manned and unmanned aircraft and real-live information sharing will be a fundamental part of the program too, allowing planes, drones, satellites, ISR, AWACS, to operate together as one (Airbus, 2019). Additionally, all these platforms will also be fully interoperable with allied forces from land, marine and cyber to work collectively. This ambitious program has the chance of making Europe able to compete with Russia in the air and to decrease the EU's military dependence vis-a-vis the United States. Hence, making the FCAS a success is of paramount importance.
The difficulties of the FCAS cooperation
The decision of the German Parliament to fund the R&D of the NGF prototype was summarized as such by the German politician in charge of the budget bill: "We will do it because we do not want to deteriorate Franco-German relations just before the arrival of French President Emmanuel Macron this weekend in Germany" (Aerotime, 2020). This shows there is animosity between France and Germany. So far, the R&D remains subject to the approval of the German Parliament whenever new funds will need to be allocated. France has already said that they would proceed alone if Germany blocks the budget in the future. But if we are to create one of the most ambitious air force projects of this half-century – which is already complicated enough technologically – we need countries to make compromises and act together efficiently. Hence, it is important to see where problems and dissimilar interests can occur. Here are seven of them.
1. Industrial workshare
Industrial workshare between France and Germany is difficult. Each wants to defend its own industries: national preferences make intergovernmental negotiations delicate. Germany sees the FCAS has favouring French industries a lot more (Meta-defence, 2020). It is true that France will have the biggest role for the NGF (mainly Dassault). Industries that do not get involved, or not enough, may not be able to remain viable, which can result in a loss of jobs and knowledge.
2. Difference in ambition
There is a difference in ambition. France, with Macron, sees it important to enhance the military power of the EU by using EU industries. Macron also wants to ensure an inter-dependence between France and Germany. Germany does not show as much ambition, does not want full inter-independence with France, and is more careful with public funding and public opinion towards military equipment (Meta-defence, 2020).
3. Different political interests
Germany wants to be closer to the USA and NATO than France. Consequently, the German government feels like they should keep counting on American air superiority in the future. For instance, Germany once considered acquiring the US-made F-35. France, however, wants to distance itself from the US to officially ensure more European defence independence (DW, 2020). Macron, for instance, claimed that ""We cannot always go through the United States, no, we have to think in a European way as well"(DW, 2020). He also said that he wished for a European nuclear defence by using the French nukes to distance the EU dependence security from the US (Euronews, 2020).
4. Collaborative programs difficulties
Collaborative programs between several countries such as the FCAS are often more complicated than on a national basis. In addition to the national industrial preference mentioned above, each country wants to favour its own requirements, and their national budgets are not voted at the same time (Heunick, 2017). Hence, possible different requirements for each nation can make the common program more complicated and less efficient, and problems with funds can delay the R&D (Trybus, 2014).
5. The Spanish participation
There is the added participation of Spain to the program, which is good news for European solidarity and interoperability. But the more partners there are, the more difficult it becomes to share the development between the national industries. Sometimes, there is simply not enough work for everyone (Meta-defense, 2019a) Thus, "the next step will be to find a place for [Spain]'s industrial participation in the later phases of the program" (Aerotime, ibid.).
6. Intellectual property rights
In exchange of funding the NGF, Germany requires the acquisition of every major technology developed under the FCAS by non-German industries. The lack of cooperation from France or Spain to let that happen would anger Germany, which could then slow down or stop the collaborative program (Les Echos, 2020).
7. Technological difficulties
Stealth fighter programs have historically been very long, complicated and way above the projected costs. The US F-35 still continues to have technological and cost issues. The Russian Su-57 will enter this year in service after years of delay and technological setbacks, whereas China even seems to abandon its FC-31 light stealth fighter (Meta-defense, 2019b). Even with good intergovernmental relations, the FCAS itself will be a huge challenge to develop.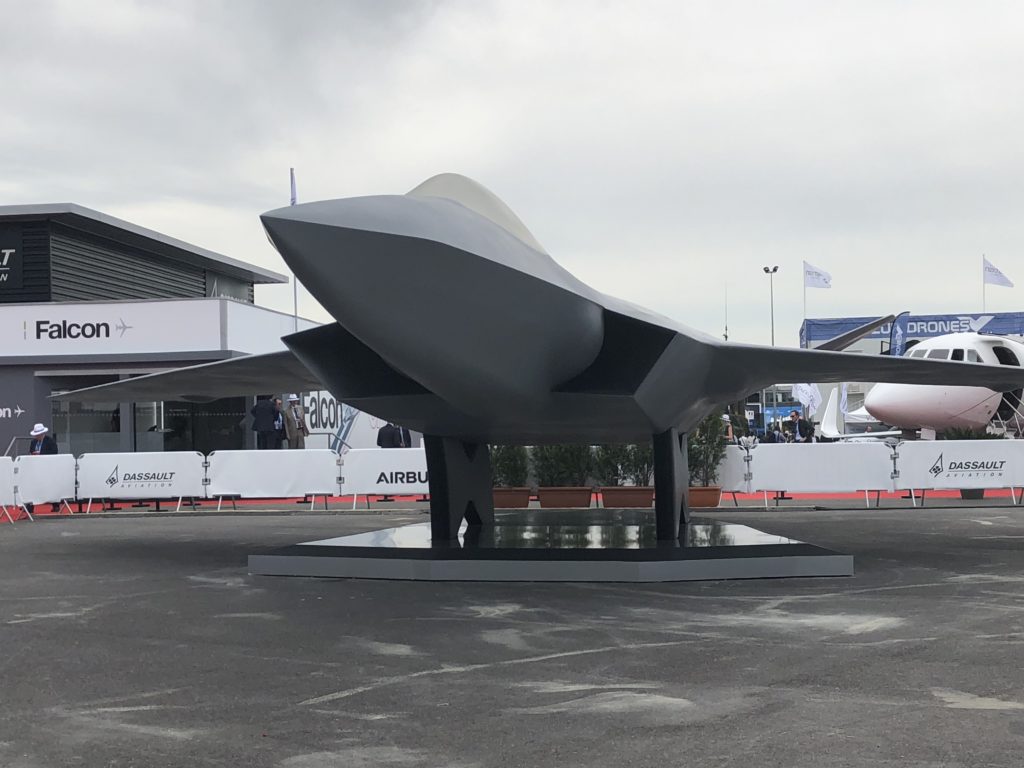 There are still some positive developments of course, such as a realistic time schedule, the stealth experience of both France and Germany, the alleged participation of the Spanish company Indra to make Spain's private sector useful, the approval between France and Germany for a common export policy of the NGF (Aerotime, 2019), and the agreement to share equally the workload of the plane's reactor with Germany (Defencenews, 2019).
Several third-countries are already developing their own 6G aircraft, such as Russia with the MiG-41 or the US with their F/A-XX. Europe missed the fifth-generation fighter era, causing the hard choice of either keeping their 4G non-stealthy fighters or buying American. This lack of 5G fighters also meant that Europe was, and remains, disadvantaged for the international fighter export market, the American 5G F-35 winning many competitions because of its stealth features (Foreign Policy, 2018).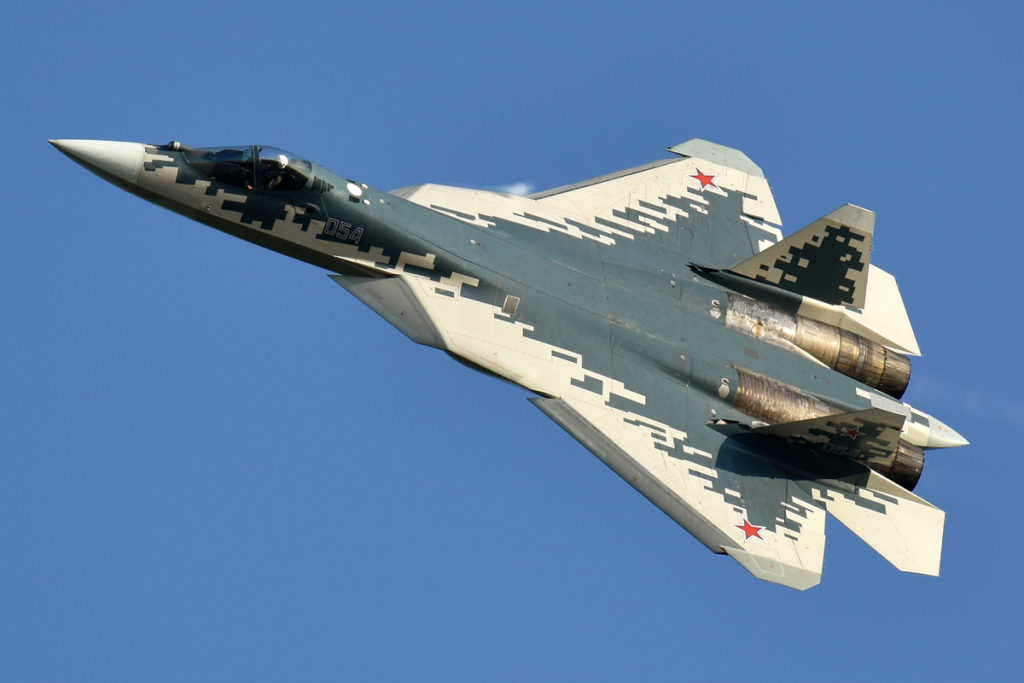 In conclusion, after missing the 5G era of planes, Europe cannot afford to miss the 6G era. Such collaboration allows for industrial base burden sharing, which can reduce costs while boosting national economies and know-how. In the long term, working together is more advantageous. Nations cannot overlook the big picture: the terrible implications of not moving forward with the FCAS. Therefore, the FCAS is paramount for the EU to remain technologically competitive in this field, to enhance its sovereignty and independence, and to once again become a big player on the international fighter market. For this reason, European states must bear in mind the national differences and the potential setbacks in order to find common grounds and successfully complete the FCAS.
Written by Robin Vanholme European Defence Researcher at Finabel – European Army Interoperability Centre
Sources
AEROTIME (Charpentreau, C.) "European fighter jet demonstrator receives German greenlight", 13 février 2020, https://www.aerotime.aero/clement.charpentreau/24554-european-fighter-jet-demonstrator-receives-german-greenlight.
AEROTIME (Charpentreau, C.), "France and Germany reach export agreement of future fighter jet", 17 octobre 2019, https://www.aerotime.aero/clement.charpentreau/24080-france-and-germany-reach-export-agreement-of-future-fighter-jet.
AIR FORCE TECHNOLOGY, "Indra to develop electronic protection system for European aircraft", 27 november 2019, https://www.airforce-technology.com/news/indra-electronic-protection-european-aircraft/.
AIRBUS, "Future Combat Air System", 2019, https://www.airbus.com/defence/fcas.html.
DEFENCENEWS (Mackenzie, C.), Safran and MTU agree on way ahead for next-gen fighter aircraft engine, 5 décembre 2019, https://www.defensenews.com/global/europe/2019/12/05/safran-and-mtu-agree-on-way-ahead-for-next-gen-fighter-aircraft-engine/.
DW, "Munich Security Conference: France's Macron envisions new era of European strength, ", 2019, https://www.dw.com/en/munich-security-conference-frances-macron-envisions-new-era-of-european-strength/a-52389586.
EURONEWS (Gaubert, J.), "Macron calls for coordinated EU nuclear defence strategy — with France at centre", 10 février 2020, https://www.euronews.com/2020/02/08/macron-calls-for-coordinated-eu-nuclear-defence-strategy-with-france-at-centre.
HEUNINCKX, B., The Law of Collaborative Defence Procurement in the European Union, Cambridge, Cambridge University Press, 2017. https://foreignpolicy.com/2018/06/22/the-countries-where-f-35-sales-are-taking-off/.
META-DEFENCE (Wolf, F.), "Coopération militaire franco-allemande : Peut-on faire une force des différences entre les deux pays?", 16 octobre 2019, https://www.meta-defense.fr/2019/10/16/cooperation-militaire-franco-allemande-peut-on-faire-une-force-des-differences-entre-les-deux-pays/.
META-DEFENSE (Wolf, F.), "Le constructeur chinois Shenyang développe un nouveau chasseur furtif", 16 décembre 2019, https://www.meta-defense.fr/2019/12/16/le-constructeur-chinois-shenyang-developpe-un-nouveau-chasseur-furtif/.
META-DEFENCE (Wolf, F.), "Le Bundestag valide la première phase du SCAF avec de nombreuses reserves", 13 février 2020, https://www.meta-defense.fr/2020/02/13/le-bundestag-valide-la-premiere-phase-du-scaf-avec-de-nombreuses-reserves/.
TRYBUS, M., Buying Defence and Security in Europe: The EU Defence and Security Procurement Directive in Context, Cambridge, Cambridge University Press, 2014.