17 March 2020
With the current COVID-19 pandemic in the world, many – if not most – sectors and businesses are going to get negatively affected. The European defence sector is no exception. Let us see which consequences the coronavirus crisis has, and might have, on the European defence industries, the European armed forces, and the EU defence initiatives.
The threat to European defence industries
The most direct economic impact is already taking place: it consists of the plummeting stock market. The health crisis worsening, the uncertainty of the future and the possible upcoming recessions are scaring the markets. In consequence, last week's US Dow Jones Industrial Average drop was the worst decline in three decades. It was also the Dow's biggest weekly drop ever, surpassing the 1929 and the 2008 economic crisis (CNBC, 2020a).
In Europe, the situation is similar: most companies, including the biggest EU defence firms, are witnessing an historic drop in stock market prices. As a result, industries such as Airbus, Safran, Dassault, Rheinmetall, SAAB, and even more the Italian companies Leonardo and Fincantieri, are losing all their recent gains and suffering huge losses in valuation. The fall in stock prices are consequently increasing their debt ratios, causing a structural threat on their survival (Meta-Défence, 2020). If this continues for a long time, perhaps for half a year, public authorities might need to inject money to save their defence industries.
The stock market falling down isn't the only threat to the European Defence; COVID-19 itself is. As public authorities are going to spend billions on fighting the coronavirus and as GDPs are expected to go down in consequence of the economic downturn, governments' priority to defence projects is naturally going to lessen (CNBC, 2020b). Less public priority and resources would mean less funds for military procurements and defence research and development (R&D). On the long-term, some projects like the European stealth fighter program might be delayed. Furthermore, because of the coronavirus, civil flights are decreasing and all major airlines are now battling for survival (The Guardian, 2020a). This crisis is impacting the entire aviation industry. As some of the biggest European defence industries are also civil aerospace companies (Airbus, BAE Systems, Thales), this is only going to affect them more, as airlines might go bankrupt and order less airliners.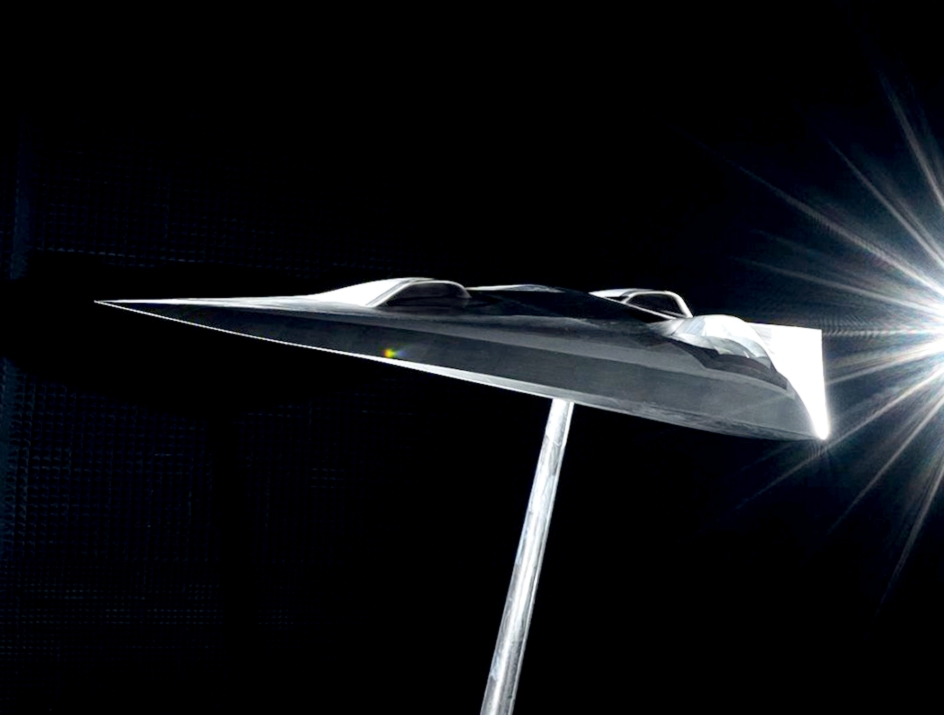 Less funds and plummeting stocks could also impact the in-house R&D of European firms. Indeed, arms companies don't always develop a product only because they were awarded a contract by the government. Sometimes, they make their own R&D to improve their knowledge and capabilities. For instance, Airbus had worked on its own for years on a stealth aircraft technology demonstrator, the Airbus LOUT (see picture). If the COVID-19 crisis persists, a lack of funds from different sides could, on the medium to long term, delay or reduce the EU's R&D, and hence competitiveness, in Defence.
The consequences on the European armed forces
The coronavirus outbreak is also starting to have an impact on European armies. Our soldiers are about to become very busy with matters not directly related to military exercises or defence operations, even though we are indeed "at war" against COVID-19, according to French President Emmanuel Macron (CNBC, 2020b).
Consequently, armed forces in Europe will provide assistance to civil authorities to tackle the COVID-19 crisis. As a senior UK military official said: ""It feels like we're getting ready for war, but this time at home" (Sky News, 2020). Some of the anticipated missions for the armed forces to help society are "backing up the police force, protecting major locations, staffing morgues and helping older people", as well as using their military trucks to help deliver food, supplies and medicine (Sky News, ibid). The armed forces are also likely preparing to send thousands of military medics to assist the crowded hospitals (The Guardian, 2020b).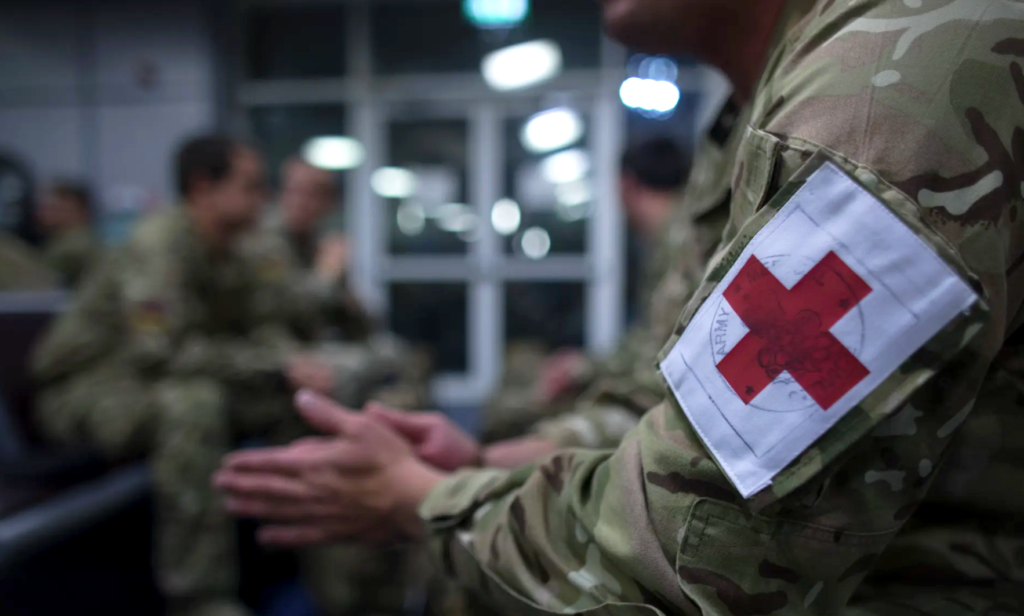 Concerning the military personnels themselves, the risk of coronavirus spreading in the army is high since soldiers work and basically live together. For instance, it is estimated that 20% of the British armed forces will contract the coronavirus (Sky News, ibid). However, a large proportion of the military staff is young is healthy, and hygiene protocols are said to be carefully followed, reducing the risk of a harsh impact on the military (Defensikrant, 2020). Currently, the armed forces all over Europe are still fully functionable and deployable.Finally, concerning the training missions, most are cancelled or reviewed. Indeed, the Dutch training mission in Iraq is halted, the Norway-NATO "Cold Response" exercise is cancelled (Euractiv, 2020), and so are the military sports championships (Defensikrant, ibid). Only small-scale training is expected to take place. As for the huge and long-awaited Defender Europe 2020 exercise, a.k.a. the biggest NATO training that should include 20,000 soldiers from the 29 NATO states across 10 European countries, is not cancelled, but the number of soldiers and the scope of the exercise are significantly reduced (Army Times, 2020). The American wish to carry on this US-led military exercise and their military presence in Europe can be contrasted by the recent decision of the Trump administration to unilaterally and abruptly close its borders to EU citizens.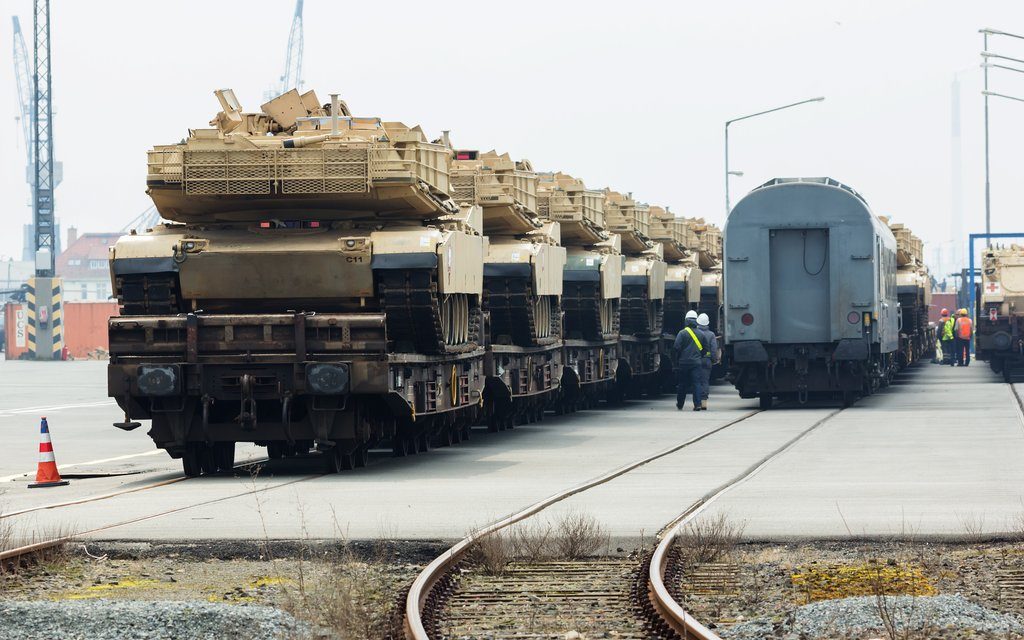 The possible impact on EU defence initiatives
If, and only if, the COVID-19 worsens dramatically and remains for a long time, the recent EU initiatives in the field of defence, such as the Permanent Structured Cooperation (PESCO) and the European Defence Fund (EDF) could be at risk. PESCO consists of transnational collaboration, on cooperative projects between different Member States. As such, it directly goes against the current restriction on the free movement of persons across the EU. For technological PESCO projects, engineers and scientists sometimes have to move from one country to another, and for training PESCO projects, military personnels have to meet to work together. That is why some PESCO projects could be at threat of the lockdowns happening in more and more European countries, especially if the coronavirus situation becomes even worse. If interoperable structures, like we can find in PESCO, cease to work efficiently in a period of crisis where states turn to sovereignty-prioritising structures, this would question the usefulness and existence itself of such collaborative programs.
As for the European Defence Fund, its budget still needs to be agreed on by the EU Head of States and Governments. But with the current situation, priority in the EU budget could go towards the healthcare sector, instead of the Defence sector. The budget of the EDF is then at risk of a reduction. Moreover, the COVID-19 maybe could slow down a deal between European leaders on the EU budget, postponing the entry into force of the EDF, currently planned for January 2021. Finally, on an even longer term, if the COVID-19 continues and worsens, plans such as an EU Army or a common EU Defence strategy will be halted.
In conclusion, in the short-term, armed forces are going to contribute directly in the fight against COVID-19 by supporting civil authorities, and less military training will take place. In the medium-term, European Defence companies are at risk of being less innovative, or even at risk of disappearing; we shall need to see how the stock markets go and if the national budgets in defence are reduced dramatically or not. On the long-term, some EU initiatives in the field of defence could be at risk. But we cannot foresee the future, and it all depends on the evolution of the coronavirus crisis. All we can do is prepare ourselves intelligently, and wish the best of luck to all the personal, civil or military, involved in combating what can be the biggest crisis of this decade.
Written by Robin Vanholme European Defence Researcher at Finabel – European Army Interoperability Centre
Sources
Amaro, S., "Macron warns 'we are at war' as France unveils $50 billion in coronavirus measures", CNBC, published on March 17, 2020, available at: https://www.cnbc.com/2020/03/17/coronavirus-france-president-macron-warns-we-are-at-war.html.
Bode, J., "Defence and het coronavirus", Defensiekrant, published on March 16, 2020, available at: https://magazines.defensie.nl/defensiekrant/2020/10/01_covid-19_10.
Brzozowski, A., "Norway cancels military exercise, Pentagon cuts troops for Europe war games", Euractiv, published on March 12, 2020, available at: https://www.euractiv.com/section/defence-and-security/news/norway-cancels-exercise-pentagon-cuts-troops-for-europe-war-games/.
Bunkall, A., "Coronavirus: Thousands of armed forces staff could be put on standby over COVID-19 spread", Sky News, published on March 16, 2020, available at: https://news.sky.com/story/coronavirus-more-than-10-000-armed-forces-staff-put-on-standby-11958144.
Imbert, F., "Dow drops nearly 3,000 points, as coronavirus collapse continues; worst day since '87", CNBC, published on March 15, 2020, available at: https://www.cnbc.com/2020/03/15/traders-await-futures-open-after-fed-cuts-rates-launches-easing-program.html.
Rempfer, K., "Soldiers in Europe for Defender 2020 to return home amid pandemic", Army Times, published on March 16, 2020, available at: https://www.armytimes.com/news/your-army/2020/03/16/soldiers-in-europe-for-defender-2020-to-return-home-amid-pandemic-2/.
Sabbagh, D., "Army likely to embed medics in NHS hospitals to help fight coronavirus", The Guardian, published on March 16, 2020, available at: https://www.theguardian.com/world/2020/mar/16/army-likely-to-embed-medics-in-nhs-hospitals-to-help-fight-coronavirus-operation-broadshare.
The Guardian, "Coronavirus has emptied flights. It could end up changing flying for ever", The Guardian, published on March 15, 2020, available at: https://www.theguardian.com/business/2020/mar/15/coronavirus-airlines-emptied-flights-changing-flying.
Wolf, F., "Les grandes industries de défense européennes menacées par leurs cours de bourse", Méta-Défense, published on March 12, 2020, available at: https://www.meta-defense.fr/2020/03/12/les-grandes-industries-de-defense-europeennes-menacees-par-leurs-cours-de-bourse/.