On Monday the 17th of June France, Germany and Spain signed a legal-frame document to develop the FCAS – Future Air Combat System – for Horizon 2040. This ambitious project aims at developing a 'system of systems' to ensure connectedness between drones, satellites and fighters, in order to overcome adversaries on the battlefield. The project embraces a multi-domain concept perspective, and it will mainly revolve around the New Generation Fighter (NFG) a 6th generation fighter jet.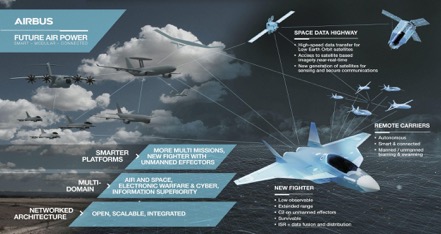 In the future, the NFG should replace the French Rafale, Eurofighter Typhoon, and potentially the Spanish F/A-18 Hornet fleet and other similar fighters of the Spanish fleet. So far, Germany and France have discarded acquiring the F-35, and they will work on other solutions to maintain air force readiness while awaiting the NFG. From a Spanish perspective, this is more difficult, and despite being engaged in the FCAS programme, may still acquire the F-35. This is specifically true for the Spanish Navy which needs to replace their old harriers for its multi-purpose amphibious assault ship Juan Carlos I, and other fighters which are nearing their 'end-life' in 2035. Moreover, the NFG development would not include a V/STOVL chapter, at least for now, and the only option left would be the F-35B. However, despite these different matters, the FCAS project could pave the way towards an increasing European strategic autonomy in the decades to come. Despite EU-led projects and bilateral ventures, Europeans have never engaged in such an ambitious industrial venture. The success or failure of this project could determine how the political level, as well as how European defence industries, will cooperate thereafter. If the programme were to be successful, it could prompt European Politicians and industries to engage in even more ambitious ventures in the decades to come.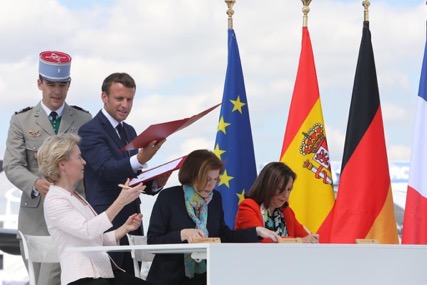 The SCAF competitiveness evolves around interconnectedness, based on an innovative combat cloud using high technological captors and information systems based on artificial intelligence. SCAF would for example allow for easily detecting stealthy rival's assets via infrared systems, as well as saturating and jamming anti-air defence systems by using swarming drones. According to different French experts, the drones would likely be used like the American gremlin drones' prototype. On the other hand, the NFG could either be manned or unmanned, and it could remotely be piloted while operating with other assets thanks to an innovative combat cloud. In that regard, the French Air Force Chief of Staff has stressed the SCAF project will have to develop connectiveness protocols in order to ensure interoperability between European as well as NATO allies. Between 2019 and 2021 Spanish, French and German industries will work on the first phase of the project, to develop the respective technologies (NGF, Remote Carriers (Drones), Air Combat Cloud) for a possible flight trial by 2026 according to OPEX360 defence news website.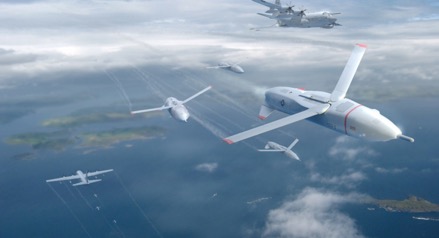 So far, only three countries are taking part in the FCAS project. In the future, new countries may join the project, this is not only important to decrease costs, but also to strengthen ties in Europe. On the other hand, it remains to be seen what will happen with the British Tempest stealth fighter project. Will the FCAS and Tempest continue a part from one another, or will they at some point joint forces to avoid unnecessary costs and budget constraints? Finally, France and Germany will have to define a clear framework in regard to exportation, and more specifically embargo situations concerning the sale of the FCAS to third countries.
Written by Victor Mahieu, European Researcher at Finabel – European Army Interoperability Centre.