6 April 2020
European defence research today tends to invest in future programmes to maintain freedom of action and the ability to develop new capabilities that will facilitate the operational future. Unmanned systems have an increasing significance for defence worldwide. These new types of naval craft are becoming an essential part of the world's fleets as modern navies seek new ways to complete dangerous tasks easier, faster, and with fewer members of the crew. Innovative trials in Norway, tested by The British Royal Navy, saw a collection of unmanned equipment that has been evaluated in an operational setting for the first time, in several achievements for the naval service's autonomous future.
The project was a four-day Exercise Autonomous Advance Force which has been challenged in harsh arctic conditions. According to Colonel Chris Haw, "Integration of autonomous equipment is a key stand in the development of Future Commando Force and the Littoral Strike concept. The future vision is this type of system being used to control multiple assets in different environments". There is the will to operationalise the technology, both in a viable condition and as part of a NATO deployment, taking into account that this exercise enables to integrate technology as far as possible into a Royal Navy warship. This article intends to discuss the logic behind the autonomous system-based British project, projecting the significance of such innovations for the future interoperability and establishment of new technological patterns in the European defence operations and training exercises.
A new technological (r)evolution
Autonomous vehicles (AVs) have been used in military operations for more than 60 years, with torpedoes, cruise missiles (e.g. the German V-1 in World War II), satellites, and target drones being early examples. The current national security environment places increased demands on the Navy and Marine Corps. As the post-Cold War era has evolved, it has become clear that many military legacy systems have minimal or no utility in meeting many emerging challenges. That's why the developing of unmanned and autonomous vehicles has increased a lot in the recent years [1]. The project of the British Royal Navy is an example of the necessity to improve this defence field.
The Royal Navy stated that Royal Marines small boat specialists 47 Commando have been in Norway working alongside HMS Albion, the Royal Navy's autonomous accelerator NavyX and the Office for the Chief Technology Officer to see how the kit could work during operations (Allison, 2020). The exercise began by the Autonomous Advance Force saw the deployment of the unmanned boat Mast 13, heavy-lift drone from Malloy, remotely piloted air system Puma and the Remus unmanned sub-surface drone through their paces in the harsh condition of the Arctic. The amphibious ship Albion was corroborated by an artificial intelligence system created to control all of the tech integrated for the exercise. The successful four-days training saw these new technologies make their first appearance in an operational setting.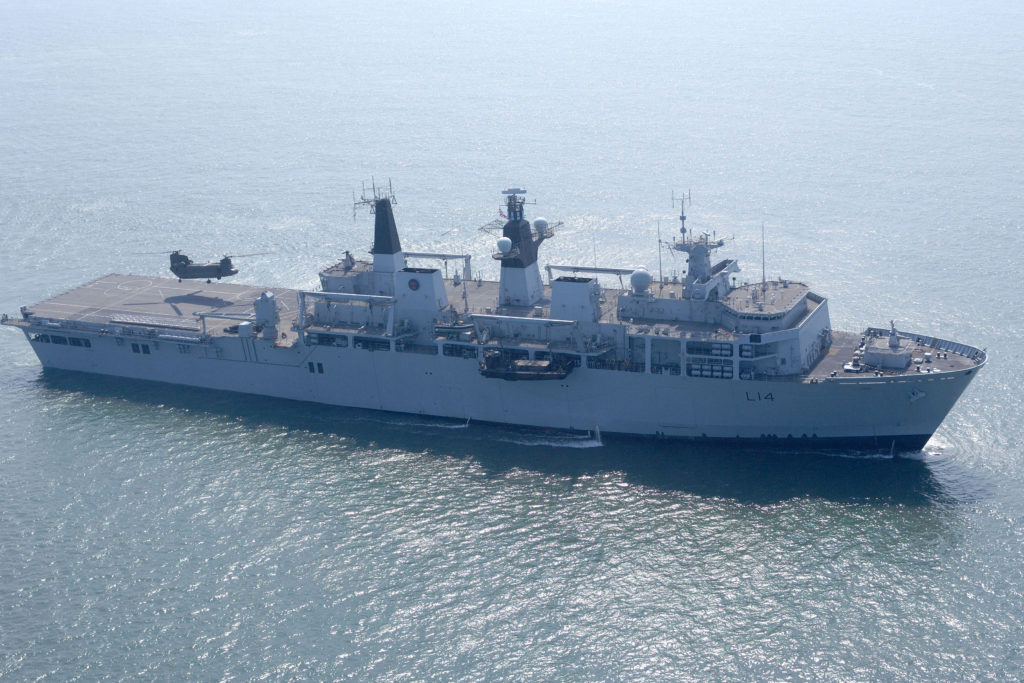 According to Colonel Chris Haw, commanding officer of Plymouth-based 47 Commando "It was the first time an unmanned surface vessel has been operated from the dock in HMS Albion and the first time 700X Naval Air Squadron have flown Puma from a Royal Marines landing craft" (Allison, 10 March 2020). The beginning of such training attempts can be a paradigm for the European defence systems since the exercise itself highlights the potential of AI and autonomous platforms to reach a satisfying level of multidomain operational action.
The crucial momentum for the future of autonomous systems
Europe's future role and level of autonomy in the field of defence-related unmanned and autonomous systems will depend on the depth and quality of its defence technological and industrial base, as well as on the Member States' capacity to cooperate on this field. Eric Trappier, president of the AeroSpace and Defence Industries Association of Europe, highlights the significance of the inclusion of such operational capabilities in the current defence structures. He said that "Unmanned systems are a key capability in today's operational environment". (European defence Agency, European Defence Matters, 2018),
The extensive use of unmanned vehicles has turned the spotlight on the huge operational benefits those systems can have, with a potential scope of action extending far into all the domains even to space and cyber-related activities. Future concepts for the use of unmanned systems in joint operations include the possibility that air, surface, ground and sea unmanned systems would operate and cooperate to contribute to or accomplish a growing range of military missions, increasing the interoperability. To enable this type of cooperation, it is necessary to develop a higher degree of information-sharing between unmanned platforms and humans who control the systems.
As the global landscape evolves, information becomes more and more critical. Thanks to their broad capability spectrum and long-endurance, unmanned craft of any type – sea, land, air – can effectively contribute to the success of EU military and civilian operations. Unmanned craft can be flexible and adaptive. They can be employed in multi-task roles and be easily re-tasked within the same single attack. They can operate as local tactical assets or at long range for prolonged periods. Additionally, as they are not technically limited by human performance, some of them may potentially perform tasks in high threat environments or contaminated areas where the use of manned aircraft would constitute an unacceptable human risk.As General Claudio Graziano, the Chairman of the EU Military Committee explained: to assess the operational impact of unmanned systems in military operations, clear information and intelligence sharing on all aspects of the air, ground and sea situation within an area of operation is needed (European defence Agency, European Defence Matters, 2018). This requires reliable, permanent and persistent cooperation between all EU Member States.
Conclusion
To conclude, when it comes to unmanned systems in military operation, ensuring an adapted development of the European defence industry's interoperability is crucial. First of all, the European industrial sector has to be preserved, developed and organised to reduce Europe's strategic dependency to third actors, in particular as regards the supply of critical components. And second, an EU legislative environment that is fully adapted to the defence specificities has to be built, to speed up and to support the development of industrial cooperation in Europe.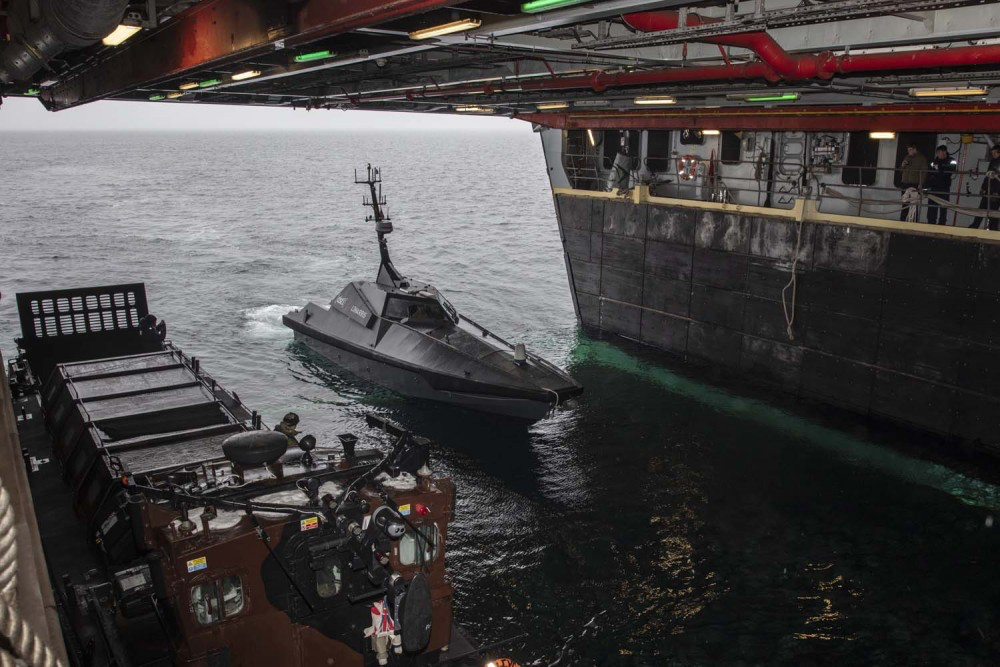 ---
Written by Linda Zamengo Defence Researcher at Finabel – European Army Interoperability Centre
Sources
CORDIS, EU research results, "Maritime Unmanned Navigation through Intelligence in networks", August 2019. https://cordis.europa.eu/project/id/314286.
European Defence Agency, "Preparatory Action on Defence Research, 2017 Calls for proposal", https://ec.europa.eu/research/participants/data/ref/other_eu_prog/other/pppa/wp-call/pa-call-document-padr-fss-17-call-text_en.pdf .
European Defence Agency, "Remote Defence, unmanned and autonomous systems take hold in military toolboxes", 2018 https://www.eda.europa.eu/docs/default-source/eda-magazine/edm16.
Giegerich, B. and Molling, C., "The United Kingdom's contribution to European security and defence", February 2018. https://dgap.org/system/files/article_pdf/the_united_kingdoms_contribution_to_european_security_and_defence.pdf .
National Research Council, Division on Engineering and Physical Sciences (5 August 2005).
Autonomous Vehicles in Support of Naval Operations. National Academies Press. ISBN 978-0-309-18123-5. Retrieved 15 October 2019.
Royal Navy, March 2020 https://www.royalnavy.mod.uk/news-and-latest-activity/news/2020/march/06/200306-unmanned-tests-arctic.
George Allison, "Royal Marines test unmanned craft in Norway", 10 March 2020 https://ukdefencejournal.org.uk/royal-marines-test-unmanned-craft-in-norway/
https://www.smi-online.co.uk/defence/uk/Unmanned-Maritime-Systems