04 May 2020
The Ministry of Defence of Germany announced on 28th April 2020 the signature of two agreements with France for the joint development of a Main Battle Tank (MBT), the Main Ground Combat System (MGCS). Announced in 2012, the project aims at replacing the ageing German Leopard 2 and French Leclerc by the mid-2030s. The core of the initiative is to create a powerful advanced tank with high capabilities that could fully respond to the defence needs of the two EU countries and potentially become the standard armoured vehicle of most European countries. Interoperability is, in fact, a key element of this project, and the bilateral cooperation of France and Germany would benefit also those countries like Spain and Poland that are not involved in the project but are interested in acquiring the tank once it would be operational. 
The Defence Ministers signed two agreements. The first one is a Framework Agreement that sets the guidelines of the development studies to be carried out by the joint venture KMW+Nexter Defense Systems (uniting the French Nexter and the German Krauss-Maffei Wegmann). The Budget Committee of German Bundestag has recently approved the financing of a two-years long study phase. The second agreement is an Implementing Arrangement, specifying in details the system architecture definition study that would be commissioned. On the financial side, the agreement is based on equal shares, where each country would contribute 50% of the budget, for a total of approximately 150 million euros. Also, intellectual property gains would be properly split, according to the German Ministry of Defence.
Despite being only a step towards the evolution of a European MBT, this signature has enormous significance. First, it shows that commitment to developing a fully European combat platform is still strong in times of viral emergency. In a phase where defence issues might risk being low on the agenda, it is extremely important to show that such a large project would proceed according to the schedule. The only alteration brought forward by the Covid-19 outbreak seems to be the lack of a physical signature by the two Ministers in the same room. Additionally, it represents an upgrade of the defence cooperation between the two countries, progressing from the initial institutional and industrial relations phase to the actual studies on the MGCS and the characteristics it should have. Finally, the announcement reinforces the idea of going towards European cooperation in developing future combat system. This direction allows large economies of scale and would strongly enhance interoperability between armed forces.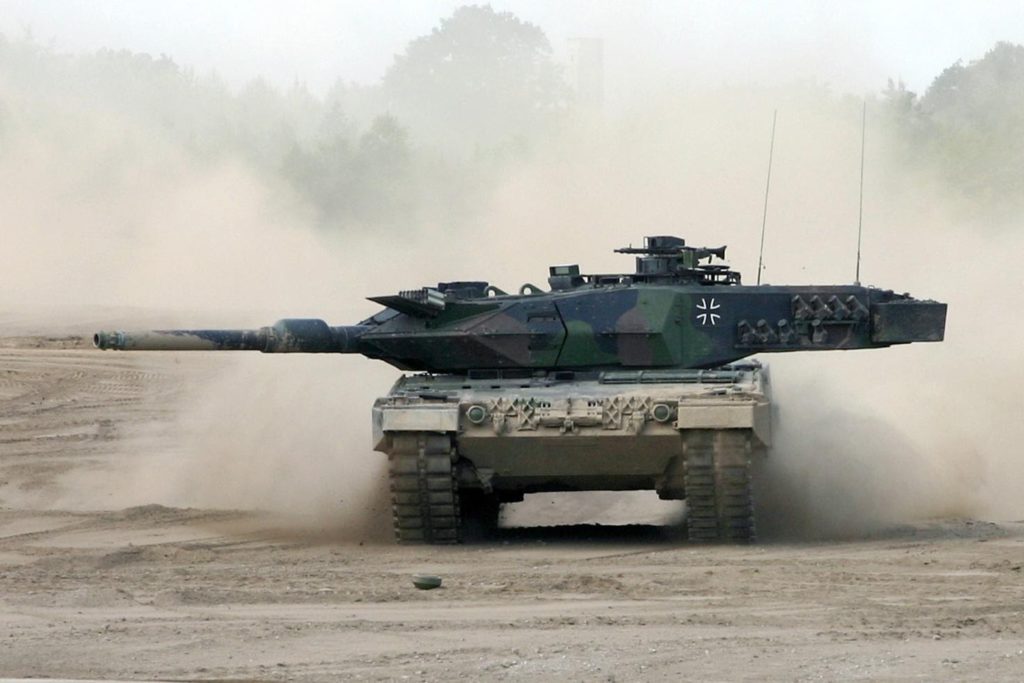 ---
Written by Alberto Rizzi Researcher at Finabel – European Army Interoperability Centre
Sources
Cabirol, M. (2020, April 29). La France et l'Allemagne lancent enfin le char européen du futur (MGCS). La Tribune. Consulté le April 29, 2020, sur https://www.latribune.fr/entreprises-finance/industrie/aeronautique-defense/la-france-et-l-allemagne-lancent-enfin-le-char-europeen-du-futur-mgcs-846414.html
Fiorenza, N. (2020, April 28). Germany and France sign MGCS framework agreement. Jane's Defence Weekly. Retrieved April 28, 2020, from https://www.janes.com/article/95812/germany-and-france-sign-mgcs-framework-agreement
Frank, D. (2020, April 28). Franco-German agreement on the new Main Ground Combat System (MGCS) battle tank signed. European Security & Defence. Retrieved April 29, 2020, from https://euro-sd.com/2020/04/news/exclusive-news/17106/next-generation-tank-agreement/
Heiming, G. (2020, March 16). New European Main Battle Tank. European Security & Defence. Retrieved April 29, 2020, from https://euro-sd.com/2020/03/news/16699/new-european-main-battle-tank/
ISL. (2018). MGCS Main Ground Combat System. ISL – French-German Research Institute of Saint-Louis. Retrieved April 29, 2020, from https://www.isl.eu/documents/flyers/EN/isl_MGCS_EN_nm.pdf