The idea of using laser-based weapon systems has captured the imagination of people since the ancient times. While this kind of vision used to only be represented in science fiction, in the last forty years there has been continuous progress in the research and development of laser weapon systems which has made it today a well-established reality. The development of laser weapons was particularly efficient during the late seventies and eighties. For instance, the American TRW Inc. was responsible for the creation of the Baseline Demonstration Laser: the world first High Energy Chemical Laser. In the following year, the corporation produced six more High Energy Lasers among which MIRACL, a Mid Infrared Advanced Chemical Laser, created for the Navy. The research carried out during the nineties, culminated in a report drafted by the Defense Science Board Task force and published in 2001 which concluded that "a family of applications [for high-energy laser technologies] is feasible over the next two decades". However, as of 2001, the report recognised that in order to realise the real potential of laser weapons, an array of "science and technology tasks" still had to be addressed.
The pace in the development of these type of innovations has accelerated lately since the year 2000. As the industry's current focus has shifted from chemical to fiber laser weapon systems, a number of technological limitations have been overcome. Since, laser weapon systems are considerably lighter and more potent. Ground based laser technologies, for example, were scaled down and are now available on a tactical level. Indeed, one of the problems that the Defense Science Board Task Force delineated regarding vehicle-born laser systems, was their large size and their heavy weight, not to mention the heat created by the 100 Kw laser and the time it needed to cool down. As explained in the 2001 report, the Army, on the contrary, needs "compact, low weight protective weapons" that can be easily and quickly deployed.
Anti-structure laser weapons are being developed with as aim to damage and destroy adversary's military equipment at distance. In order to do so, experts have agreed the energetic density issued by the laser should be equivalent to a minimal power of 100 Kw in order to damage or destroy the composite structure of the target at issue by thermal effect. However, this power requirement depends on the target components and lasers with lower energy output that are also being developed. For instance, when working on a High Energy Laser Test Truck, Lockheed Martin decreased the energy output of the solid-state fiber laser to 58 Kw and decided to place it in hybrid vehicles: in this way, the same engine can make the vehicle move and provide energy for the laser weapon. Nowadays the size and weight of laser systems are much smaller, thus allowing them to be used on land, air and sea assets.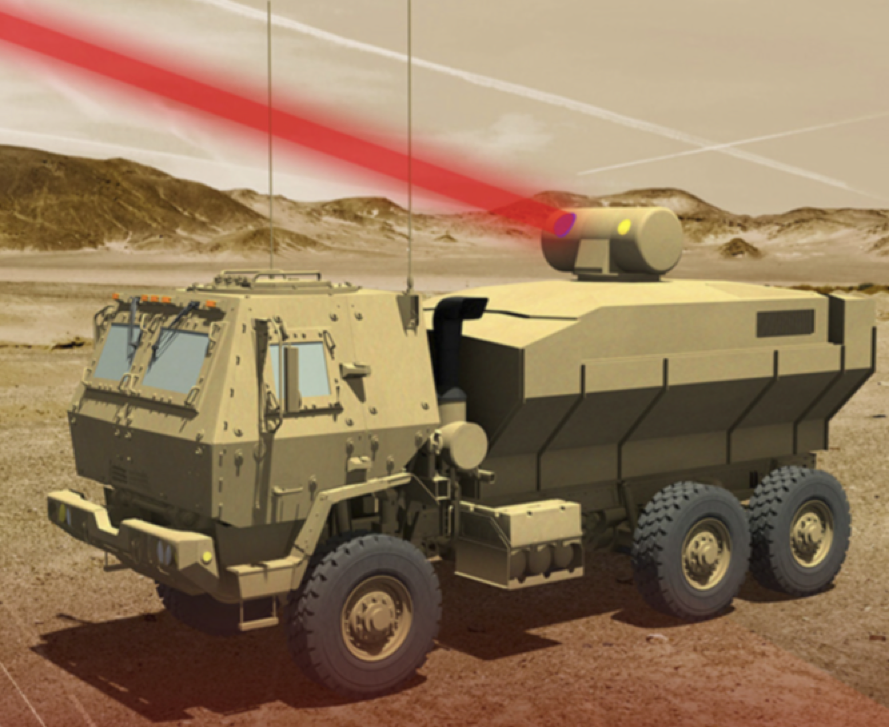 The most recent advancement has possibly been a test conducted by the US Self-Protect High Energy Laser Demonstrator (SHiELD) program. SHiELD is meant to produce self-defence against surface-to-air and air-to-air missiles. On 23rd April of this year, the Demonstrator Laser weapon system successfully shot down some missiles during an exercise. This type of test is considered as a fundamental step in the development of the SHiELD system and, in the words of Dr. Kelly Hammett "it shows that our directed energy systems are on track to be a game changer".
In this perspective, many countries such as the United States, Russia, China, and to a lesser extent Turkey and Germany, have been willing to develop these weapons systems in order to take advantage against their rivals in what seems to be a new arms race. On the other hand, it could also be argued that these weapons are used as power demonstrators for deterrence purposes. For instance, in autumn 2018, the Peresvet laser was incorporated in the Russian military and, according to President Putin, the country is developing weapons that until recent times were only existent in science fiction.
As lasers will most probably reshape the way war will be conducted, it remains to be seen whether or not these weapons will become a 'game changer'. As of today, it is only possible to speculate on how such weapons will be implemented. At first, military envisioned using them to target ballistic missiles, and more recently, it has been argued that these weapons could be used to target hypersonic cruise missiles. Nonetheless, by their nature, these missiles have reinforced structures, specifically at the warhead level, to resist high temperatures and de facto lasers. The first laser weapon system that would be operational would be the one that would provide close protection, in the first stage, against drones at a tactical level for platoons operating on the ground. Laser weapons could also be used against mortars, artillery, rockets. Furthermore, laser weapons such as SHiELD would be able to give an additional active protection against missiles as well as be used in an offensive manner.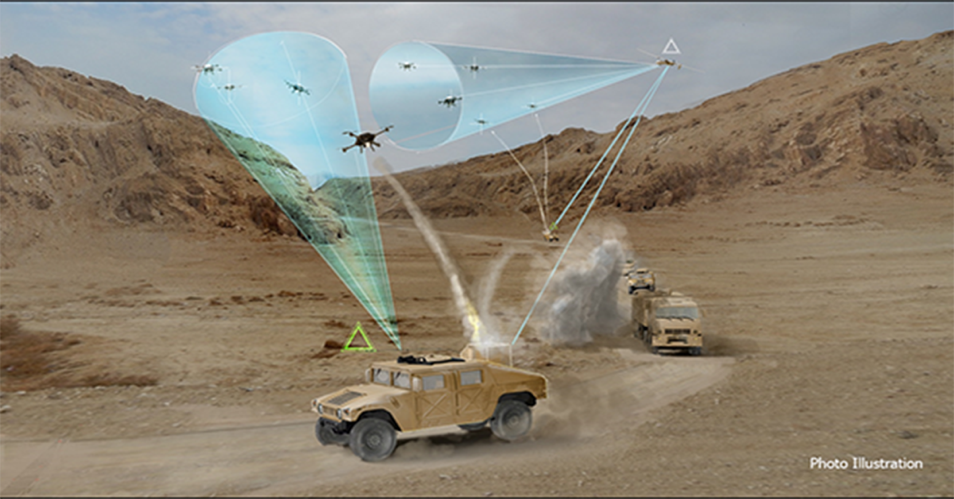 But what can laser weapons really bring to the arsenal of military powers? The first advantage would be immediacy, at least from a shooting point of view. Indeed, preparation length is almost nonexistent for lasers as compared to a missile strike. In addition to this, the flying time of a laser is equivalent to the speed of light, and its firing cost is significantly cheaper than the one of missiles. This allows a higher and cheaper firing rate. However, the lethality of missiles is at the moment higher, and their effect is immediate while the impact of laser weapons might, in some cases, have a delayed effect. For example, the best way for lasers to neutralise small crafts would be to target their oil reservoirs which would cause the craft to burn down. Nonetheless, logistical footprint is a matter that weighs in favour of laser systems, considering the reduced cost per shot, their larger magazine and their increased precision.
As shown today many challenges have been overcome thanks to the maturation of different technological developments, however there are still many pending questions to be answered in order for lasers to become a weapon used on the ground. Besides technical considerations, one issue that is still open regards how we would employ these future weapons. This raises a number of doctrinal and ethical questions. Indeed, it is worth stressing that a laser beam, once generated, spreads until it encounters an element that either absorbs or reflects it. However, this leads to a number of issues such as: how could the military ensure no collateral damage would be caused to a third-party crossing/standing in the laser beam's range? How is it possible to ensure that the beam stops immediately after having hit its target? What technical and legal mechanisms could be implemented in order to avoid or tackle these issues?
Finally, force employment concepts have not yet been agreed upon. This is a fundamental step in order to build a framework that encompasses tactical, operational, strategic and legal levels. However, before achieving full operational capabilities, the military will have to test these new technologies on a variety of levels, as well as adapting their operational concepts following lessons learned. For the sake of being integrated in the array of weapons and armaments, the use of laser weapons will need to provide answers, or at least provide more clarifications, in regard to the following questions: What are laser weapons going to target? What will be their added value as compared to other weapon systems? How is the military going to manage possible collateral damages arising from their use?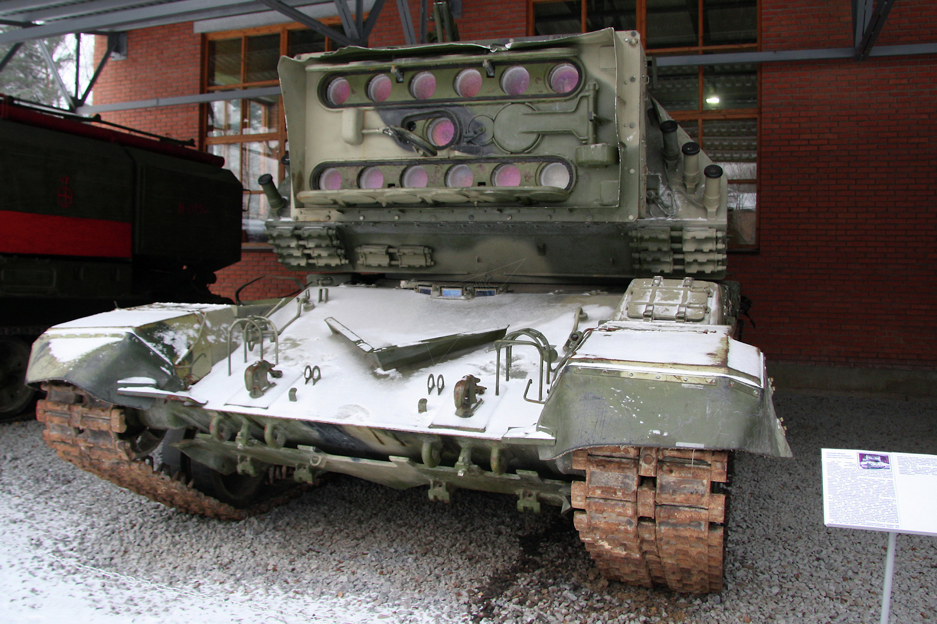 Written by Victor Mahieu & Giulia Abrate, European Researchers at Finabel – European Army Interoperability Centre.
References:
Associated Press (2019) "Putin hails new Russian laser weapons", Associated Press, https://apnews.com/ff03960c48a6440bacc1c2512a7c197a , Date Accetted: 04/06/2019.
Lockheed Martin (2016) "Laser Weapon Systems. Turning up the heat with speed-of-light response", Lockheed Martin, https://www.lockheedmartin.com/content/dam/lockheed-martin/rms/documents/directed-energy/Lockheed-Martin-Laser-Weapon-Systems.pdf , Date Accessed: 03/06/2019
Lockheed Martin, n.d. "Speed-of-light protection", Lockheed Martin, https://www.lockheedmartin.com/en-us/capabilities/directed-energy/laser-weapon-systems.html , Date Accessed: 04/06/2019.
Martin, S. (2019) "US Air Force tests new 'game changer' LASERS to shoot down missiles", Express, https://www.express.co.uk/news/science/1123901/us-air-force-lockheed-martin-laser-missile-news-fighter-jets-usa , Date Accessed: 05/06/2019
Tucker, P. (2017) " US Army to test powerful new truck-mounted laser within months", Defense One, https://www.defenseone.com/technology/2017/03/us-army-test-powerful-new-truck-mounted-laser-within-months/136239/ , Date Accessed: 03/06/2019
Welch, L. D., and Latham, D. C. (June 2001) "Report of the Defense Science Board Task Force on High Energy Laser Weapon Systems Applications.", Office of the Under Secretary of Defence for Acquisition Technology and Logistics, https://apps.dtic.mil/dtic/tr/fulltext/u2/a394880.pdf , Date Accessed: 05/06/2019.