Last week was the official opening of The Baltic Security Foundation (BSF). The BSF is a non-profit organisation that has the goal of promoting and fostering Baltic regional defence and security, and to raise awareness on the Baltic security situations amongst allies. The BSF is just one of many examples of how the three Baltic states have grown increasingly close to each other in security matters over the years, and especially since Crimea.
The three Baltic states, as well as Poland, have had a high profile within NATO and Europe for the past years. Due to Russian aggression, the Baltics, which have large ethnic Russian populations, have been concerned with Russia's irredentist behavior. At the 2016 Warsaw Summit, NATO's Member States agreed to provide one multinational battalion to each of the three Baltic states, and Poland as well. Aside from this, NATO has already been conducting an Air Policing mission in the Baltics since 2004, a task that sees Europe share the responsibility of bolstering the air defences of the Baltic region by providing fighter jets on a rotating basis. Since nearly all European nations are participating in Baltic defence, most European citizens have a general understanding that the Baltics are an at-risk area, and that their countries are helping to preserve the territorial integrity of these fellow NATO and EU states.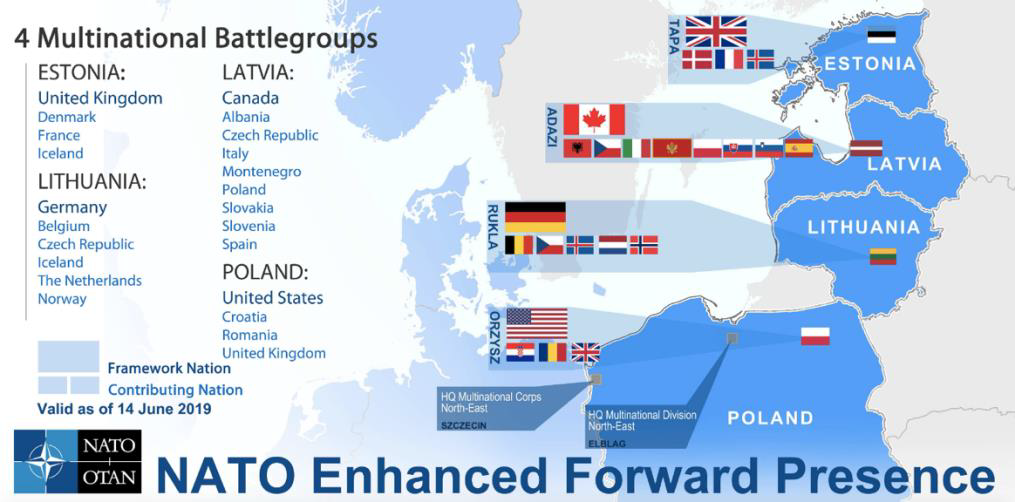 The Baltics are not the only area of Europe that have felt uncomfortable since the Russian annexation of Crimea though, nor are the Baltics the only region where NATO has responded to calls for increased cooperation, training, and a forward deployed presence. The Black Sea/Balkans region has seen a significant rise in NATO activities, but this region of Europe has not drawn the same amount of attention that the Baltics have.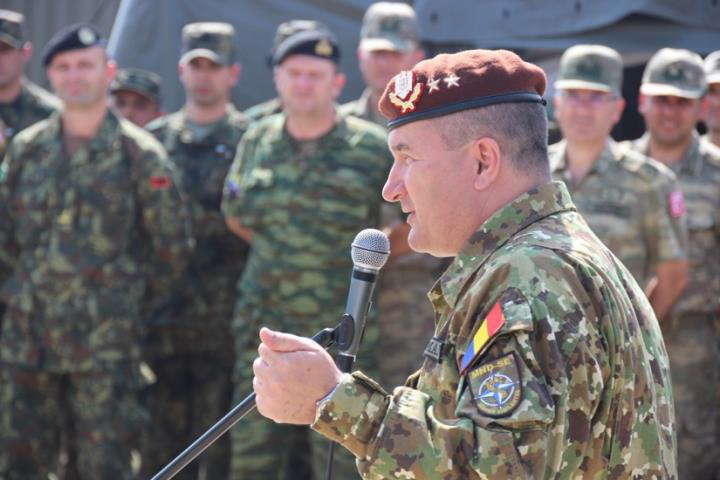 Unlike the 'enhanced Forward Presence' (eFP) that NATO has in the Baltics, which consists of thefour previously mentioned multinational battlegroups, NATO's presence in the south-east of the Alliance is only labeled as 'tailored Forward Presence' (tFP). NATO's stated aim regarding tFP is to allow "better interoperability amongst Allies and provide a strong signal of support to regional security, a visible sign of solidarity and common efforts and contributes to a balanced and robust NATO deterrence and defence posture." A multinational brigade has also been created in Romania, but unlike under the eFP plan, it is not a foreign country that is in charge of the battlegroup, but instead it is Romania itself. That being said, the Black Sea/Balkan region is of vital importance to NATO, and aside from the modest NATO activities in Romania, the region has witnessed a flurry of multinational exercises in the past years.
To emphasize this point, one must simply look at the training schedule of the U.S. Army Europe. The United States has taken on the lion's share of responsibility for building relations and improving interoperability in the Black Sea/Balkans region, and in the months of May and June alone they participated in no less than 9 multinational training exercises. Three of these exercises involved a substantial amount of forces.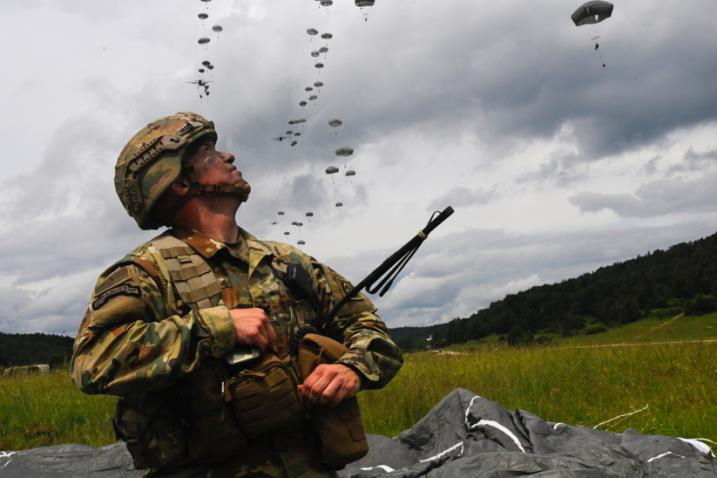 To emphasize the activity currently going on in the southeast of Europe, we must simply look at the military exercises taking place in the latter half of June. During this short time period, the US was leading a 12-day multinational airborne exercise named Swift Response, that took place in Bulgaria, Croatia, and Romania, and involved more than 7,000 soldiers from 8 NATO nations. A longer 21-day exercise named Saber Guardian 2019, which overlapped with Swift Response, was co-led by the United States and Romania, and took place on Romanian, Hungarian and Bulgarian territory. This exercise consisted of 8,000 personnel from 11 NATO nations, and three non-NATO countries from the region. And finally, a third exercise, Strike Back 2019, also overlapped with the other two, and was held by the Bulgarian military, and involved participation from American, North Macedonian, Albanian, and Greek forces.
These three NATO-focused exercises were also accompanied by an exercise that happened in neighbouring Serbia at the same time, Slavic Brotherhood 2019, which involved 600 elite Serbian, Russian and Belarussian soldiers. Though Serbia is one of the few non-post-Soviet countries in Europe that still actively participates in Russian exercises and buys Russian military equipment, it is also a member of NATO's Partnership for Peace Programme, and they tend to work more with NATO partners than with Russia overall. Therefore, Serbia is also very active in the region regarding multinational training to increase interoperability, and adds a special dynamic to the region by hosting and participating in training with both Russian and American forces. This is just another example that demonstrates how dynamic and active the region is when it comes to increasing interoperability through training.
Taking into consideration the geographic scale of these exercises, and the amount of countries and personnel involved, and without even mentioning the naval operations in the Black Sea, it is easy to see that the Black Sea/Balkan region is of significant importance to NATO and others, yet is often overlooked by the media in the West. The current high tempo of military cooperation looks to continue in this region, and over time this will substantially increase the military interoperability and ties of the countries in this region, and their allies throughout Europe and North America.
Written by Michael Belafi, European Defence Researcher at Finabel – European Army Interoperability Centre.