Introduction
On 7 October, U.S. European Command (USEUCOM) officially announced what will be the largest deployment of U.S.-based land forces to Europe for an exercise in 25 years. The exercise, Defender-Europe 20, will be Europe's third-largest since the Cold War, with over 37,000 service members and eighteen countries participating. The U.S. contingent will operate in conjunction with its European and NATO allies in activities focused on strengthening readiness and interoperability, showing recognition amongst the countries that capability in partnership is essential. Lt. Gen Christopher Cavoli, U.S. Army Europe commanding general said:
"Conducting tough, realistic training alongside our allies and partners in Europe enhances those professional relationships that build trust and confidence in each other and increases our overall interoperability, readiness and the ability to collectively deter potential threats."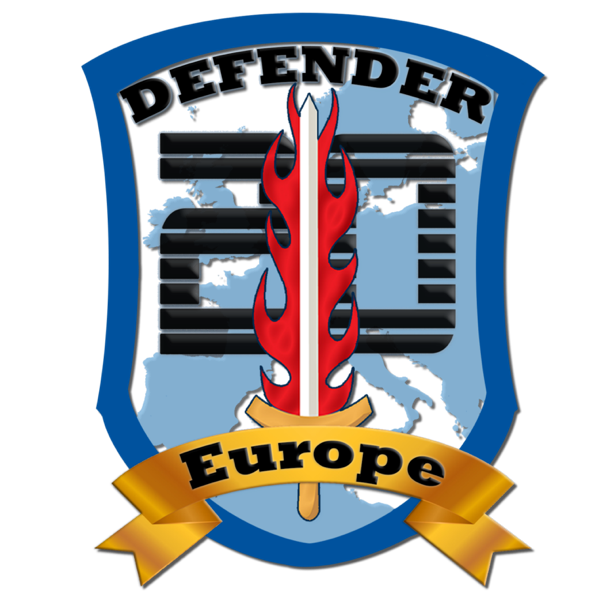 In recent years, Europe has seen some of the biggest military exercises and war games in its history. NATO's Anaconda-2016 in Poland and Trident Juncture-2018 exercise in Norway, Sweden and Finland involved 31,000 and 50,000 troops respectively. However, these numbers pale in comparison to those of Russia's exercises; VOSTOK 2018 involved approximately 300,000 troops, including 36,000 tanks. In spite of criticism from NATO and its partners over VOSTOK and its other large-scale exercises, Moscow has been very public about their size, in an effort to present a show of force. The escalation in size and frequency of military exercises conducted in Europe and Russia has further fuelled the deterioration of relations and in turn, Europe's security environment. Defender is part of NATO's mission to adapt Europe's collective defence to this new environment and propagate readiness through interoperability.
Key Details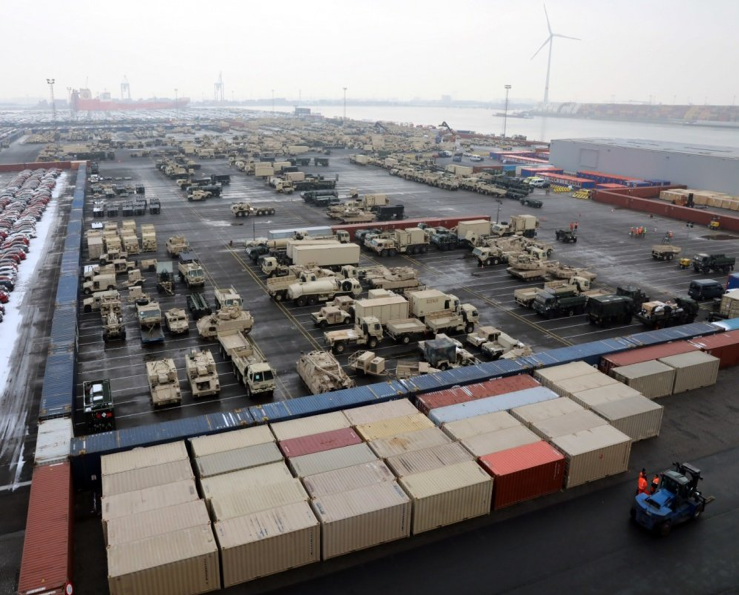 The main objective of Defender is to test Europe's capability to respond against an act of aggression. In 2014, Russia annexed Crimea; Defender asks what the response might be to a similar incursion and indeed whether it would be sufficient. The exercise itself extends throughout Europe, from Western European countries such as Belgium and Italy through to Poland and the Baltic States, even going as far as Georgia. Comparisons have been made to the Reforger exercises during the Cold War, but Defender differs in one key aspect. Whilst those exercises concentrated on getting a reaction force into a single country (Germany), Defender aims to deploy a large force across the continent, operating in and moving across many countries, a wholly different task
Specifically, the force comprises eighteen countries – sixteen NATO members in conjunction with Georgia and Finland. Of the 37,000 service members expected to participate, there will be 20,000 U.S. service members deployed from the U.S., 9,000 U.S. service members already based in Europe and 8,000 European service members. In terms of equipment, the U.S. Army will bring most of the 37,000 pieces it will use from the U.S., with the remaining 13,000 pieces drawn from the Army Prepositioned Stock located in Europe (APS-2). The logistic effort required will be immense due to the sheer numbers involved; deployment begins February 2020, with the essence of the activities taking place in April-May 2020. 
Defender and Interoperability
Defender-Europe 20 is built for and upon the tenet of interoperability. The coordination efforts required for the exercise to run smoothly demands a high level of interoperability. The exercise will thoroughly examine recent developments and improvements and reveal any shortcomings. One particular development that has been worked on by the European Union (EU) over the last few years is the issue of border crossings and military mobility in general. After issues experienced in the U.S. Army-led exercise, Saber Guardian-2017, highlighted the red tape that prevents the ease of movement through both EU member and non-member countries, efforts have been made to improve this to facilitate rapid movement. The logistical strain of Defender will evaluate the progress made in this and test the infrastructure of the participating countries. 
The cornerstone of the exercise is military interoperability in its purest sense; NATO will be evaluating its ability to receive, move and integrate U.S. forces and equipment. The only way to really develop this capability and generate the required understanding between countries' land forces is by conducting joint operations, training and exercises. Lt. Gen. J.T. Thompson, head of NATO Allied Land Command, stressed the importance of the drill: "In this case, we're not simulating it, we are doing it. Once those forces get integrated, we're actually going to conduct defensive operations collectively." He also noted how, although "we are headed in the right direction on interoperability", it is not often that it can be worked on such a huge scale and as such, Defender "is an outstanding opportunity to do it at division, corps and joint task force level."
Also on the agenda to be trialled in Defender-Europe 20 is Multi-Domain Operations (MDO). In order to evaluate MDO, command headquarters, subordinate corps, NATO and multinational corps, together with a tactical unit – the 1st Cavalry Division – will undertake simulations to assess capabilities such as long-range precision fires. There will be other exercises, such as a division-minus-sized wet gap crossing at Drawsko Pomorskie training site in Poland, aimed at using MDO to reduce vulnerabilities. The overall aim is to transition the concept of MDO into a doctrine that will bolster operational effectiveness.
Conclusion
Defender-Europe 20 provides a multifaceted opportunity. Firstly, it provides a platform for the evaluation of the readiness of Europe's armies to respond to a threat. This readiness encompasses a number of things, principally the level of interoperability between the countries. The exercise will also facilitate the development of interoperability as the land forces operate together, increase understanding between each other and discover the areas that require improvement. The exercise is also a testing ground for MDO and can catalyse the development of the concept into a working doctrine. Finally, Defender is an exhibition of European strength and as Thompson notes, "from a land forces standpoint, the demonstration of collective defence is our best deterrent."
Written by Alexander Jeacocke & Catalina Lopez, European Defence Researchers at Finabel – European Army Interoperability Centre
Sources
Judson J (2019), Reforger redux? Defender 2020 to be 3rd largest exercise in Europe since Cold War, Defense News, Available at https://www.defensenews.com/land/2019/10/07/reforger-redux-defender-2020-exercise-to-be-3rd-largest-exercise-in-europe-since-cold-war/
Judson J (2019), Fighting the bureaucracy: For NATO, the Defender 2020 exercise in Europe will test interoperability, Defense News, Available at https://www.defensenews.com/digital-show-dailies/ausa/2019/10/11/fighting-the-bureaucracy-for-nato-the-defender-2020-exercise-in-europe-will-test-interoperability/
Britzky H (2019), The US is plotting one of its largest European military exercises since the Cold War, Task Purpose, Available at https://taskandpurpose.com/defender-europe-2020
U.S. Army Europe (2019), DEFENDER-Europe 20 Announcement, Available at https://www.eur.army.mil/DefenderEurope/
Vandiver J (2019), Thousands of troops to take part in largest US-led exercise in Europe since the Cold War, EUCOM says, Stars and Stripes, Available at https://www.stripes.com/news/europe/thousands-of-troops-to-take-part-in-largest-us-led-exercise-in-europe-since-the-cold-war-eucom-says-1.602097
EUCOM (2019), DEFENDER-Europe 20 Builds USEUCOM Strategic Readiness in Support of the National Defense Strategy, Available at https://www.eucom.mil/media-library/pressrelease/39894/defender-europe-20-builds-useucom-strategic-readiness-in-support-of-the-national-defense-strategy
Fiorenza N (2019), Update: Exercise 'Defender-Europe 20' will see largest US deployment to Europe in 25 years, Jane's 360, Available at https://www.janes.com/article/91805/update-exercise-defender-europe-20-will-see-largest-us-deployment-to-europe-in-25-years
Adamczyk E (2019), U.S. military announces largest deployment to Europe in 25 years for 2020 exercises, UPI, Available at https://www.upi.com/Defense-News/2019/10/09/US-military-announces-largest-deployment-to-Europe-in-25-years-for-2020-exercises/7921570646687/
Jozwiak R (2018), NATO Launches 'Biggest Military Exercise Since The End Of The Cold War', Radio Free Europe/Radio Liberty, Available at https://www.rferl.org/a/nato-set-to-start-biggest-military-exercise-since-the-end-of-the-cold-war-/29561371.html
Gotev G (2018), Russia starts biggest manoeuvres ever, seen by NATO as rehearsal for 'large-scale conflict', Euractiv, Available at https://www.euractiv.com/section/defence-and-security/news/russia-starts-biggest-manoeuvres-ever-seen-by-nato-as-rehearsal-for-large-scale-conflict/
Smith A.D (2018), Nato countries begin largest war game in eastern Europe since cold war, The Guardian, Available at https://www.theguardian.com/world/2016/jun/06/nato-launches-largest-war-game-in-eastern-europe-since-cold-war-anaconda-2016
NATO Review (2018), VOSTOK 2018: Ten years of Russian strategic exercises and warfare preparation, Available at https://www.nato.int/docu/review/2018/Also-in-2018/vostok-2018-ten-years-of-russian-strategic-exercises-and-warfare-preparation-military-exercices/EN/index.htm